How?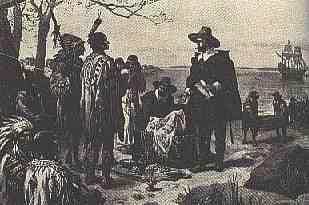 And Why?
Somehow, this deal seems just rank to Guambat. Maybe it's just not vibrant enough.
Indian tribe near $1 billion deal for Hard Rock chain
The Seminole Tribe of Florida is near a deal to buy the Hard Rock Cafe restaurant-and-casino chain from a British gambling-and-leisure company for roughly $1 billion, according to a [WSJ] media report Thursday.

Through its 120 cafes, six hotels, and two casinos, Hard Rock posted $70 million in operating profit on $500 million in revenue last year, The Journal reported.

The deal wouldn't include the Hard Rock hotel and casino in Las Vegas, which in May was sold to boutique-lodging operator Morgans Hotel Group Co., of New York, for $770 million in cash, the Journal said. That deal has yet to close.

Nor would the proposed Seminole deal include any Hard Rock cafes that chain co-founder Peter Morton controls, according to the report.

The businesses weren't

vibrant

enough for Rank, which earlier this year hired Merrill Lynch & Co. to sell off Hard Rock., according to the report.
The WSJ report noted
, "The Hard Rock name was a sterling draw for tourists visiting major cities during the 1980s and 1990s. The luster has long since worn off the restaurant business, but the cafes still do a high volume of trade. Most attractive to investors, however, is the casino brand and operations, which have carved out a solid business amid a world-wide surge in gambling profits."
You have to wonder about that $70 million profit figure. If it is true, that would give the tribe only a 7% return on their investment, which is pretty shabby when the financial rocket scientists in private equity are getting deeply into the 20 figure range.
But more to the point, how much of that profit is attributable to the stores being carved out and kept (and presumably cherry-picked) by the founder? And then, how much more is attributable to the Las Vegas casino, which would likely be included since the profit figure is from "last year" but the sale was, first, not sold until May and, secondly, hasn't closed on the sale. It might be suspected that the $70 million profit attributable to the trinkets the tribe is getting is considerably less.
Guambat is reminded of a couple of things. First, Nauru, with which Guambat had some dealings quite a few years back, including some gruelling time spent on a few visits there. Nauru had been one of the wealthiest "countries" on the planet, per capita. It's a tiny speck in the Pacific, with a population of between 10 and 13 thousand people, and a history more famous for the millenia of bird poop on it than the deeds of its people, with all due respect. Even in modern times its people have dreadful living circumstances and a truncated lifespan.
Thanks to the thoughtful bird droppings, Naura was stinking rich in phosphate, and the British and then Australian governments mined the stuff until nothing was left of Nauru but a broken carcass of what was a subsistent island. The super phosphate shipped off Nauru fertilized the farms of Australia and fed its people for decades and contributed in significant ways to the wealth of its farmers.
When it became clear the phospate was beginning to run out, the island was given its independence. They settled some claims arising from the maladministration of the British-Aussie trust of its phosphate and eventually had quite a nice little nest egg built up of many many millions of dollars which was to last them for generations. And they had the best advice British and Australian and American fund managers could offer to see that it would. The managers were paid very well for their advice. They had the best legal advice the sterling law firms of Australia could provide. The lawyers were paid very well for their advice.
But when the fund went bankrupt in the last few years, the fund managers blamed it on the bad investment decisions of the Nauruans and their extravagant excesses. It didn't help, of course, that one of the sterling senior partners of one of those sterling law firms also absconded with, Guambat seems to recall, A$20 million.
The other thing that comes to Guambat's mind is the rumour or fact (it's so hard to tell sometime) that there was a delegation on Guam in recent years from a group of Native Americans, and their advisors, who were trying to drum up support for the idea that maybe the native Guamanian Chomorrus might be a tribe and obtain tribal rights, which would allow them, too, to have their very own casinos. And solve their hospital, school, art and education problems to boot.
And one mustn't forget that much of the slime that stuck to Jack Abramoff was related to his ripping off, no strike that, his consultations with American Indian tribes and their casino gambling interests. There is something very very rotten at the core of all of this, and it is snakeoil consultants and, related to that, gambling interests.